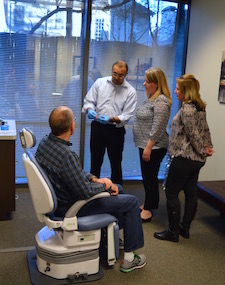 Successful Implementation of Dental Sleep Medicine Course
Are you ready for the next level in dentistry?
Designed for the dentist and team, this dental sleep medicine CE course has helped over 5,000 dental practitioners implement sleep apnea treatment with oral appliance therapy to change their patients' lives.
What you will gain from this course:
Practical information that gives you step-by-step guidance.
Team-based approach gets your practice running immediately.
Experience matters – Learn the time-tested model that works.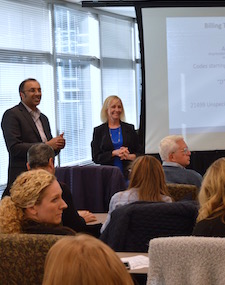 Advancing Your Dental Sleep Practice Course
Are you already treating obstructive sleep apnea in your dental practice?
This dental seminar will help you increase your production in dental sleep cases by growing your physician referral networks.
What you will gain from this course:
Become prepared for credentialing your dental sleep practice.
Treat complex cases and calibrate your patients more effectively.
Learn how to grow your dental sleep practice through referral networks.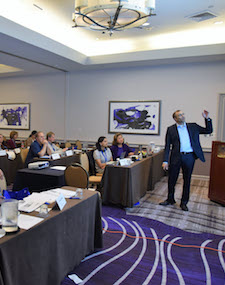 Screening & Increasing Case Acceptance in Dental Sleep Medicine
Why are the dental team members crucial in growing a successful dental sleep medicine practice?
Hygienists are in the opportune position to screen general dental patients for sleep breathing disorders, increasing the amount of sleep cases organically. Having the hygienists efficiently trained in their role can grow your dental sleep medicine practice from within while you work on building referral relationships with the sleep community.
Ensuring that your front office team members can effectively communicate over the phone and in person on oral appliance therapy for sleep apnea is crucial to increasing conversions and acquiring new patients.
What you will gain from this course:
Implement a successful screening protocol for obstructive sleep apnea utilizing hygienists and other team members.
Learn proven scripts to convert phone calls and dental patients into sleep apnea patients.
Understand the protocols for billing medical insurance for dental sleep medicine.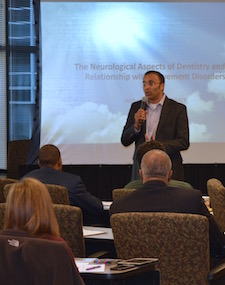 ABC- Airway, Bruxism & Craniofacial Pain Course
Do you know the relationship between sleep apnea, bruxism, and craniofacial pain?
Dentists that are treating any one of these conditions should be knowledgeable in all three.
What you will gain from this course:
Discover the link between obstructive sleep apnea, bruxism, and craniofacial pain.
Increase your patients' quality of care by finding the underlying cause & providing the best treatment options
Build stronger referral relationships with physicians and sleep lab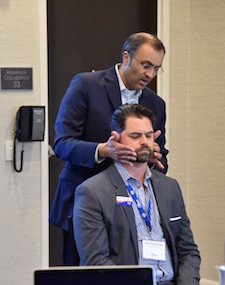 Dental Sleep, TMJ, & Craniofacial Pain Symposium
Learn from the brightest minds of sleep and pain disorder specialties, including a neurologist and an ENT. This interactive symposium will give you the knowledge to truly integrate yourself into the sleep and pain medical community to provide your patients the best quality care.
What you will gain from this course:
Increase your knowledge in sleep medicine, TMJ & craniofacial pain disorders from leading specialists.
Understand the role dentists can play in treating Tourette's Symdrome.
Bill medical insurance and increase case acceptance for sleep apnea, TMJ, & craniofacial pain treatment.