COURSE DESCRIPTION
Join us at our renowned dental sleep medicine course for integrating obstructive sleep apnea treatment into your dental practice.
Gain the clinical skills and learn the effective protocols for implementing dental sleep medicine:
Screening for Obstructive Sleep Apnea in your Dental Practice
Sleep Studies: PSG's & Home Sleep Testing
Treatment for Obstructive Sleep Apnea with Oral Appliance Therapy
Physician Referrals: Building Referral Networks with the Sleep Community
Dental Sleep Medicine Marketing Techniques that Work
Dental Sleep Medicine Billing: Dental Medical Cross Coding for Sleep Apnea Patients
We specialize in helping your practice with real-world dental sleep medicine implementation, by breaking down the information into simple key steps needed for you and your team to be successful.
This Dental Sleep Medicine course has helped thousands of dental practitioners successfully implement oral appliance therapy for sleep apnea. If you are looking to differentiate your dental practice and drastically change people's lives by managing obstructive sleep apnea, this course is for you.
BENEFITS OF ATTENDING
Practical information that gives you step-by-step guidance for implementing dental sleep medicine.
Team-based approach that gets your dental sleep practice running immediately.
Proven results – over 1,000 practices trained and implementing sleep apnea treatment.
PRICING
Dentist $1,295
Team Member $795
Dentist + 2 Team M. $2295
SPEAKERS

Dr. Mayoor Patel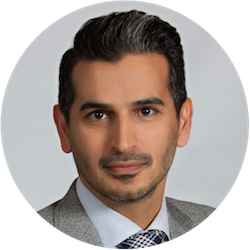 Dr. Shouresh Charkhandeh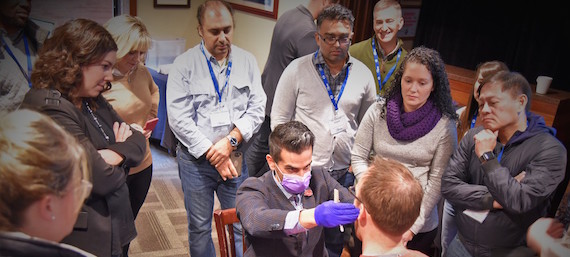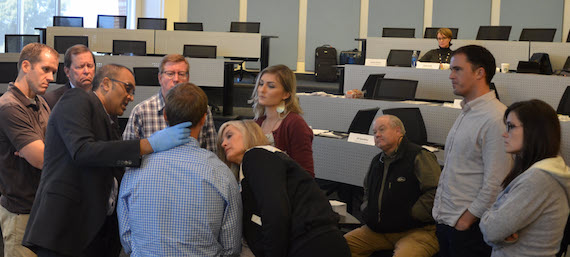 7:15am - Breakfast & Registration
8:00am - Introduction to Dental Sleep Medicine
8:30am - To-Do List (Things to do to be successful implementing DSM)
9:00am - Sleep Medicine Definitions, Science, and Overview
11:00am - How to Receive Medical Reimbursement for OSA
12:00pm - Lunch
1:00pm - Protocol for the Treatment of Obstructive Sleep Apnea
1:30pm - How to Screen for Patients
2:30pm - Risk Management for OSA, Informed Consent
3:15pm - How to Read Sleep Studies
4:00pm - Home Sleep Tests for Screening & Titration (Calibration)
5:00pm - Instructions for Wearing Home Sleep Study (Will have units for attendees to wear)

*Agenda subject to change
7:15am - Breakfast
8:00am - Screening Tips for Highest Success
9:00am - Treatment Protocol & Titration (Calibration)
12:00pm - Lunch
1:00pm - In-depth Medical Billing for OSA
2:00pm - Communication with Sleep Physicians, Sleep Labs. Gaining Patients with Referral Building
3:15pm - Happy Patients and Happy Sleep Physicians
3:45pm - Putting it All Together, Case Studies, Q&A

*Agenda subject to change
Successful Implementation of Dental Sleep Medicine Course In Detail
In today's competitive landscape, dental practices are increasingly looking for ways to differentiate themselves. By adding obstructive sleep apnea treatment to your list of services, you are providing a much needed service to patients while standing out from the crowd of local dentists. Did you know:
Doctors estimate that

 

9.1% of men

 

and

 

4% of women

 

have sleep apnea.
That translates to

 

18-25 million

 

Americans (1 in every 15) living with sleep apnea.
And it could be higher! This means if your dental practices sees 2,000 patients a year, over 133 of those patients alone could be sleep apnea sufferers.
By implementing dental sleep medicine, you can start treating your dental patient base and help restore the lives of those 133 people.
In addition to your current dental patients, this dental sleep medicine course teaches you how to gain new patients outside of your dental base, with dental sleep marketing techniques, and sessions on how to receive physician referrals from the medical and sleep community.
This dental sleep seminar, geared toward the entire dental team, has sessions for the following:
Dental Sleep Medicine Terminology
Dental Sleep Screening (hygienist's role)
The Sleep Apnea Clinical Exam
Oral Appliance Calibration / Follow-up Exams
Dental Sleep Medical Billing
PSGS / Home Sleep Study Protocols
Dental Sleep Marketing
Building Physician Referrals / Networking
Dental Sleep Implementation Guide for Growth