COURSE DESCRIPTION
Why are the dental team members crucial in growing a successful dental sleep medicine practice?
Many dentists are exceptionally well trained and educated in oral appliance therapy for obstructive sleep apnea, but struggle to grow that area of their practice because they haven't trained their team members in their respective roles.
Hygienists are in the opportune position to screen general dental patients for sleep breathing disorders, increasing the amount of sleep cases organically. Having the hygienists efficiently trained in their role can grow your dental sleep medicine practice from within while you work on building referral relationships with the sleep community.
Ensuring that your front office team members can effectively communicate over the phone and in person on oral appliance therapy for sleep apnea is crucial to increasing conversions and acquiring new patients.
Dental practices are losing a high percentage of potential patients because of failure to answer their questions or explain the benefits of treatment properly.
With training on effective communication in dental sleep medicine, your dental practice can greatly increase case acceptance for oral appliance therapy.
BENEFITS OF ATTENDING
Screening: Implement a successful screening protocol for obstructive sleep apnea utilizing hygienists and other team members.
Communication: Role-play with fellow attendees to gain effective sleep communication skills. Learn how to educate patients on sleep disordered breathing in the dental chair.
Case Acceptance: Learn proven scripts to convert phone calls and dental patients into sleep apnea patients.
Dental Sleep Medicine Medical Billing: Understand the protocols for billing medical insurance for dental sleep medicine. Learn how to increase case acceptance by communicating with patients on medical coverage for oral appliance therapy. Learn how to communicate with insurance companies to maximize patients' medical benefits.
PRICING
Dentist $1,295
Team Member $795
Dentist + 2 Team M. $2,295
SPEAKER

Dr. Mayoor Patel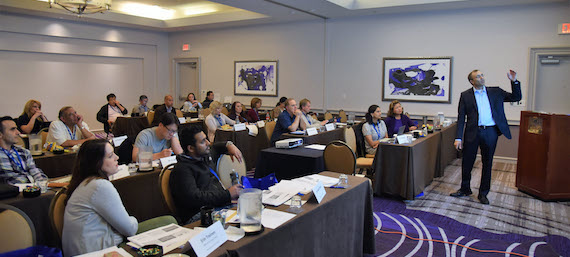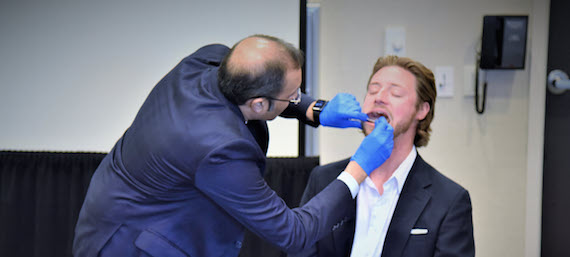 - Overview of sleep, obstructive sleep apnea
- Dental Sleep Medicine terminology and review
- Hygiene: Screening for obstructive sleep apnea
- Hygiene: How to educate a patient on SBD in your chair
- Office Specific Treatment Protocol
- Scripts for effectively handling obstructive sleep apnea call-ins
- Scripts for converting call-ins and dental patients on sleep apnea consultation.
- Role Play on communicating with patients on medical benefits and reimbursement potential for obstructive sleep apnea
- Hygiene: Role Play on discussing findings to the patient. Exam each other and understand what to look for
- Hygiene: Dental Sleep Screening Patient Cases
- Marketing ideas, Next steps for Monday, To-Do List, Closing