COURSE DESCRIPTION
The Dental Sleep Medicine, TMD, & Craniofacial Pain Symposium brings together the brightest minds of sleep and pain related specialties for attendees to acquire their knowledge and understand the roles these different specialties play in sleep apnea, TMD, and craniofacial pain. Learn from specialists including a sleep physician, neurologist, and experienced sleep apnea & pain dentists to gain the skills to build strong referral relationships in order to increase your patients and grow your practice.
The symposium is geared towards dental practices that are involved in sleep apnea treatment or TMD / Pain treatment, and are interested in growing their practice by working closer with the medical community.
Sessions will also include what's new in the fields of dental sleep medicine and craniofacial pain treatment, and how to triage your patients that present with both sleep apnea and TMD/craniofacial pain. Bring your team, as it is crucial that they receive training on sleep medicine and craniofacial pain dynamics in the dental practice.
BENEFITS OF ATTENDING
Gain the latest insights and updates in dental sleep medicine, TMD, & craniofacial pain.
Learn how to build strong referral relationships with sleep physicians, neurologists, ENT's, and other specialties.
Bring your team and receive training on medical insurance billing for dental sleep medicine and TMD.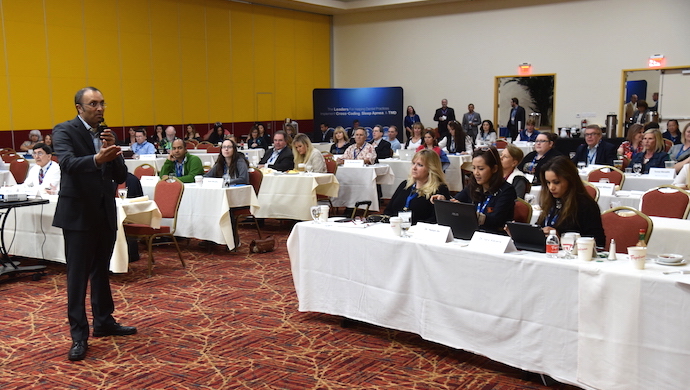 PRICING
Dentist $1,495
Team Member $795
Dentist + 2 Team M. $2495
SPEAKERS

Dr. Mayoor Patel
7:15am - Breakfast & Registration
8:00am - Sleep Apnea – The importance of treatment and understanding co-morbidities – Dr. Lown
9:00am - Sleep Apnea's effect on HBP and why – Dr. Lown
10:00am - Break
10:15am - How Dentists Should Approach and Build Relationships with Sleep Physicians – Dr. Lown
12:00pm - Lunch
1:00pm - What's New in Dental Sleep Medicine
2:00pm - Understanding Pain and Sleep – Neurologist Perspective
4:00pm - How to Triage Patients with Both Sleep Apnea & TMD

*Agenda subject to change
7:15am - Breakfast
8:00am - What's New in Orofacial Pain?
10:00am - Break
10:15am - Accupuncture's Role in TMD and Craniofacial Pain
12:00pm - Lunch
1:00pm - Role of Your Entire Dental Team in Sleep & TMD
2:00pm - Getting Paid for Sleep Apnea & TMD
3:00pm - Afternoon Break
3:15pm - Effective Referral Models for Sleep Apnea, TMD & Pain
4:15pm - Case Studies and Q&A

*Agenda subject to change